A North Redington Beach, Florida man was sentenced to 17 years in prison after pleading guilty to a murder-for-hire plot to kill two victims connected to a previous arrest in which he was accused of fraud.
The Department of Justice said 24-year-old Alexander Leszczynski was sentenced to 17 years and six months in a federal prison for three different fraud schemes, in which he attempted to steal over $10 million.
Along with the prison sentence, a U.S. District Judge ordered Leszczynski to forfeit $337,000 in proceeds and property and pay $621,000 in restitution to the victims.
FLORIDA MAN DIES AFTER BEING RUN OVER BY SON SEVERAL TIMES OUTSIDE BAR: DEPUTIES
Court documents show Leszczynski had several fictitious religious organizations that he used as part of his fraud schemes, including Love & Bliss; Aura, Inc.; King Neptune; Inuyasha, Inc.; Rhone, Inc.; King Cobra, Inc.; Tinnitus Institute of Love & Bliss, Inc.; and King Country Road, Inc.
One of the schemes Leszczynski conducted involved applying for Payroll Protection Plan (PPP) loans for about $1.3 million. Others included engaging in a check kiting scheme and attempting to deposit over $3 million in worthless checks into one of his fictitious business accounts.
When the U.S. seized $337,000 of money Leszczynski laundered into an account, he attempted to have the frozen funds released by fabricating a pardon supposedly signed by former President Donald Trump.
In another scheme, Leszczynski filed fake warranty deeds to deed himself and his business 10 properties around the U.S., with a value of over $300 million.
FLORIDA ARMY VETERAN HELPS TAKE DOWN CARJACKING SUSPECT IN STARBUCKS DRIVE-THRU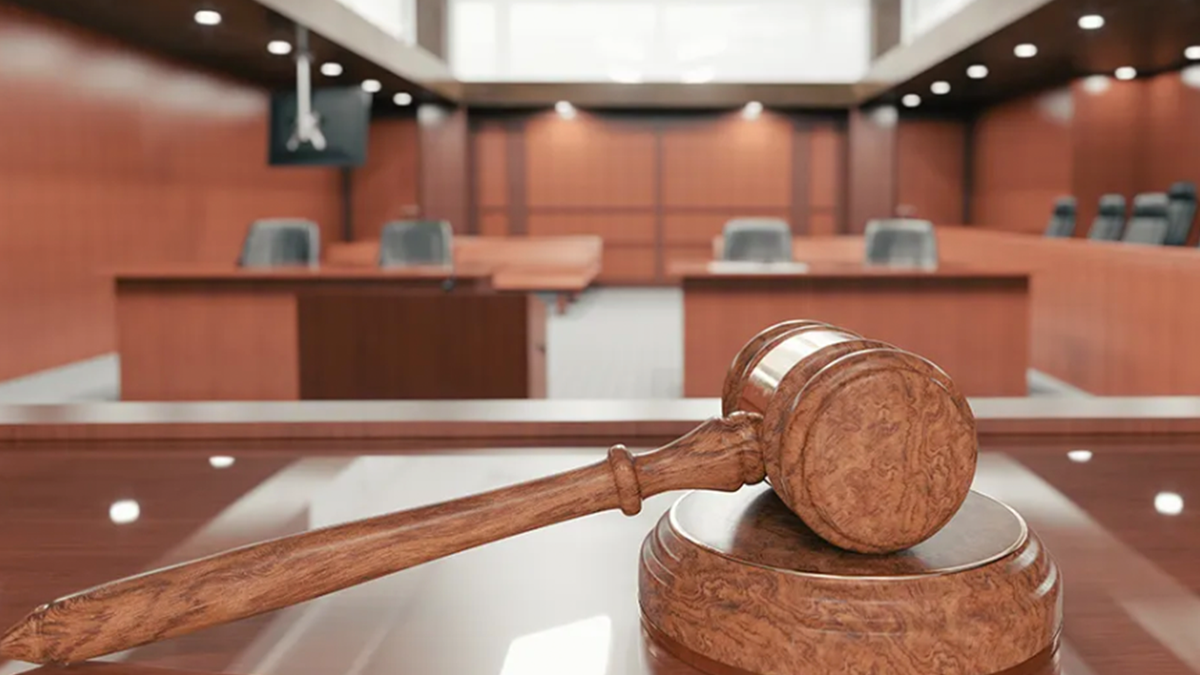 After finding out that their properties were part of the fraud scheme, the owners attempted to correct the fraudulent deeds, but were met with harassing and threatening letters, emails and faxes from Leszczynski.
The suspect was indicted by a grand jury in April 2022 for the PPP, check and deed frauds, as well as multiple counts of money laundering, and he was arraigned on May 17, 2022, when he was ordered to be detained.
While incarcerated at the Pinellas County Jail, the FBI learned Leszczynski was seeking to hire a hitman to kill two of the victims of his deed scheme.
FLORIDA SHERIFF'S OFFICE RAISES MONEY FOR DEPUTIES INJURED BY MAN WHO 'INTENTIONALLY' PLOWED CAR INTO THEM
He told a confidential informant that he had $45,000 at his home to pay someone to kill the two victims, adding that the fraud case would be dropped if they were dead.
The informant reportedly said he would connect Leszczynski with a hitman, who was ultimately an undercover agent.
Leszczynski spoke with the undercover agent in September 2022, sharing the names, addresses, descriptions and approximate ages of the victims, while also providing details that would help find photos of the victims online.
POLICE IN FLORIDA OFFER $5K REWARD AFTER VETERAN SHOT, KILLED AT GAS STATION
He also negotiated a price, settling on paying $30,000, reiterating he wanted the victims to be dead.
In November 2022, Leszczynski pleaded guilty to the fraud and murder-for-hire cases, though he later withdrew his guilty plea for the latter.
But in June 2023, he once again pleaded guilty to murder-for-hire.
CLICK HERE TO GET THE FOX NEWS APP 
Since pleading guilty, the DOJ said, Leszczynski has written letters seeking others to come forward to take responsibility for his crimes, though the letters were intercepted by the U.S.
He was ultimately sentenced to prison by U.S. District Judge James Moody on Nov. 7, 2023.