A Florida man was arrested after he allegedly hit his girlfriend's son with a mop, which resulted in a fractured skull.
The Volusia County Sheriff's Office said that Shawn M. Stone, 32, allegedly beat his girlfriend's 5-year-old son with the mop handle after the child urinated in his bed in Deland, Florida, on Wednesday.
Following the alleged assault, Stone fled the scene on a 4-wheeler but was later taken into custody.
According to FOX 35, an arrest report states that the woman left her house on Wednesday for a doctor's appointment with her daughter and had a "gut feeling" of something being off at her house.
FLORIDA MAN ACCUSED OF RANDOMLY STABBING GAS STATION EMPLOYEE LESS THAN A MONTH AFTER BEING LET OUT OF JAIL
Upon opening the camera application on her phone, the woman saw Stone standing over her 5-year-old-son and punching him repeatedly in the head, according to the arrest report. The child was lying in bed at the time and curled in the fetal position.
Stone kept kicking the child as he pleaded with him to stop, but Stone allegedly got a mop and used it to hit the boy even more, the document states.
At this point, the camera application stopped working, the woman told deputies.
FLORIDA PARENT SEEN HITTING SCHOOL EMPLOYEE AFTER CHILD WAS SUSPENDED FROM BUS: POLICE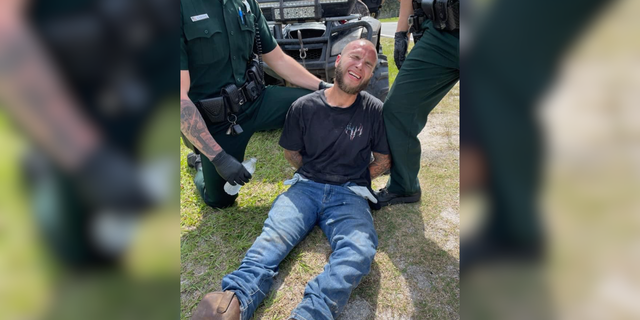 When deputies saw the boy, he had brushing on his face, eyes, top of his heard, a lacerated lip, as well a bruise on the child's left thigh.
The 5-year-old boy also had a fractured skull.
Stone allegedly told deputies that he got angry after realizing that his girlfriend's son urinated in his bed. While he told deputies that he did slap the boy in the mouth, Stone denied using a mop to hit the boy.
CLICK HERE TO GET THE FOX NEWS APP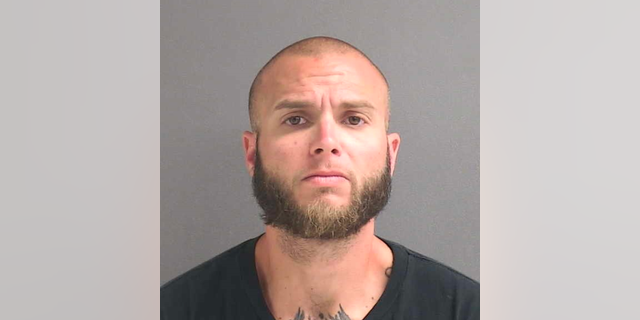 The man is being charged with aggravated child abuse.