The distraught sister of a California woman who went missing on a yoga retreat in Guatemala last month said she's "baffled" that the only witness to the tragedy has broken her silence through an attorney weeks after the family begged her for help.
Local prosecutors say that Nancy Ng, 29, drowned Oct. 19 on a kayaking excursion in Lake Atitlán after traveling with a U.S-based tour group to the remote region. Her family isn't convinced, and her body still hasn't been recovered.
Christina Blazek, who was with Nancy, has refused to speak to the family or cooperate with the local prosecutor, the victim's younger sister, Nicky Ng, alleged.
"I can't understand why she wouldn't just want to bring my family some comfort and some closure. If she was the last person to see Nancy alive, and it was an accident, why not just tell us that and help us?" Nicky said. "It just seems very strange to me."
CALIFORNIA WOMAN VANISHES ON EXOTIC YOGA RETREAT BUT WITNESSES SILENT: FAMILY
The family hired Chris Sharpe, of Black Wolf Helicopters, to head a search and rescue team that has scoured the lake, but he says the lack of cooperation has hampered their efforts. 
One day after the Ng family issued a press release naming Blazek, her lawyer, G. Christopher Gardner, spoke to a local news station and shared the very information the grieving loved ones had requested for weeks. 
He also insisted that Blazek, a lawyer for the San Bernadino County Public Defender's Office, had cooperated fully with investigators.
'Be The Change' yoga retreat
Nancy, a graduate of Cal State LA who works with children with disabilities in the Alhambra School District, was thrilled to join the retreat for a second year in a row. 
After arriving at the Guatemala resort, Nancy, the eldest of four siblings, texted her family in a group chat to wish one of her brothers a happy birthday and let them know she was putting her phone in airplane mode. 
SUSPECT ARRESTED IN MYSTERIOUS DEATH OF WOMAN BURNED ALIVE ON ROADSIDE IN RITZY SUBURB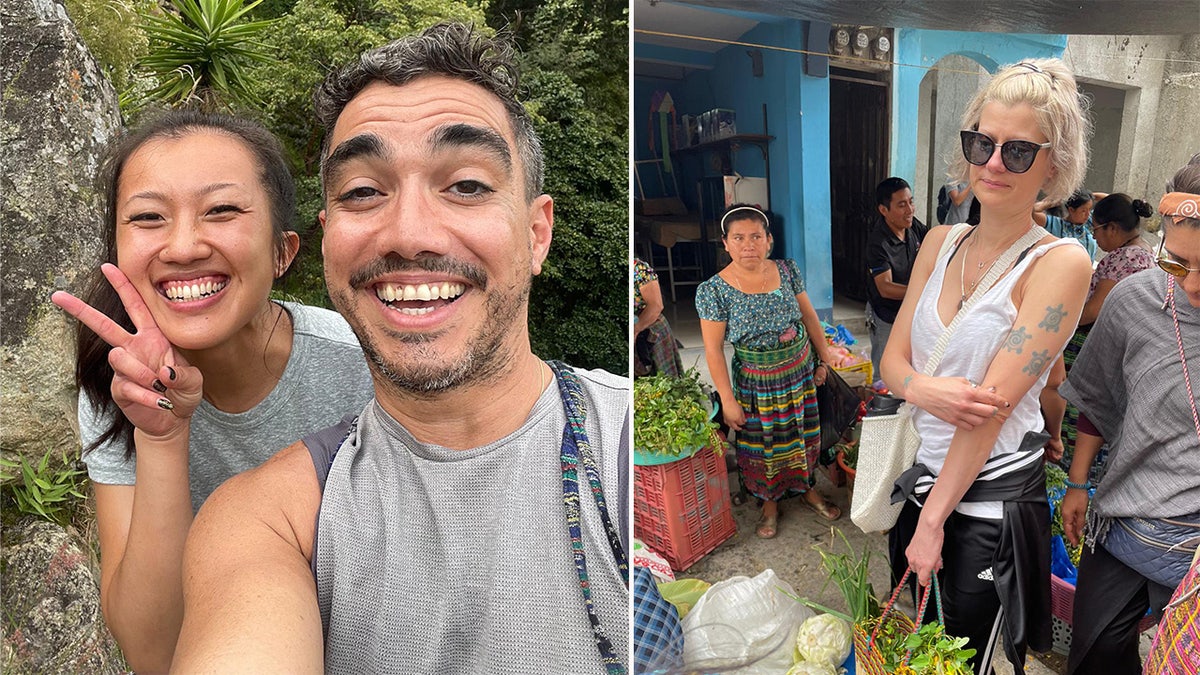 "I'll be safe, don't worry about me," she wrote. It was the last time they ever heard from her.
On Oct. 19, video captures Nancy smiling and waving from her kayak a little before 11 a.m.
A few hours later, Eddy Rimada, the Los Angeles-based yoga instructor who led the retreat, called Nancy's father. He said she had disappeared in the massive lake, which is in a volcanic crater, after hopping out of her kayak to swim. 
The owner of the kayak rental company, Lee Beale, told Fox News Digital that he was motivated to speak up after learning that the witness wasn't cooperating. 
NANCY NG WAVES FROM A KAYAK THE DAY SHE WENT MISSING:
When Blazek returned to shore, she was distressed and Rimada shielded her from onlookers and rushed her back to the hotel, Beale said.
"They were not scheduled to leave the next morning and, apparently, left at 5 a.m., and no one has been able to talk to them," Beale added.
The search for Nancy began that afternoon.
Search and rescue 
Rimada told the family that Blazek was too traumatized by the incident to speak to them, so they patiently waited for the police report, Nicky said.
When they got it five days later, there was no eyewitness account, so they emailed Blazek.
"We said, we understand you're traumatized, but we do need information to help with the search," Nicky recalled writing. But Blazek didn't respond.
NEWLYWED DIES IN CARIBBEAN HONEYMOON MISHAP DAYS AFTER TYING KNOT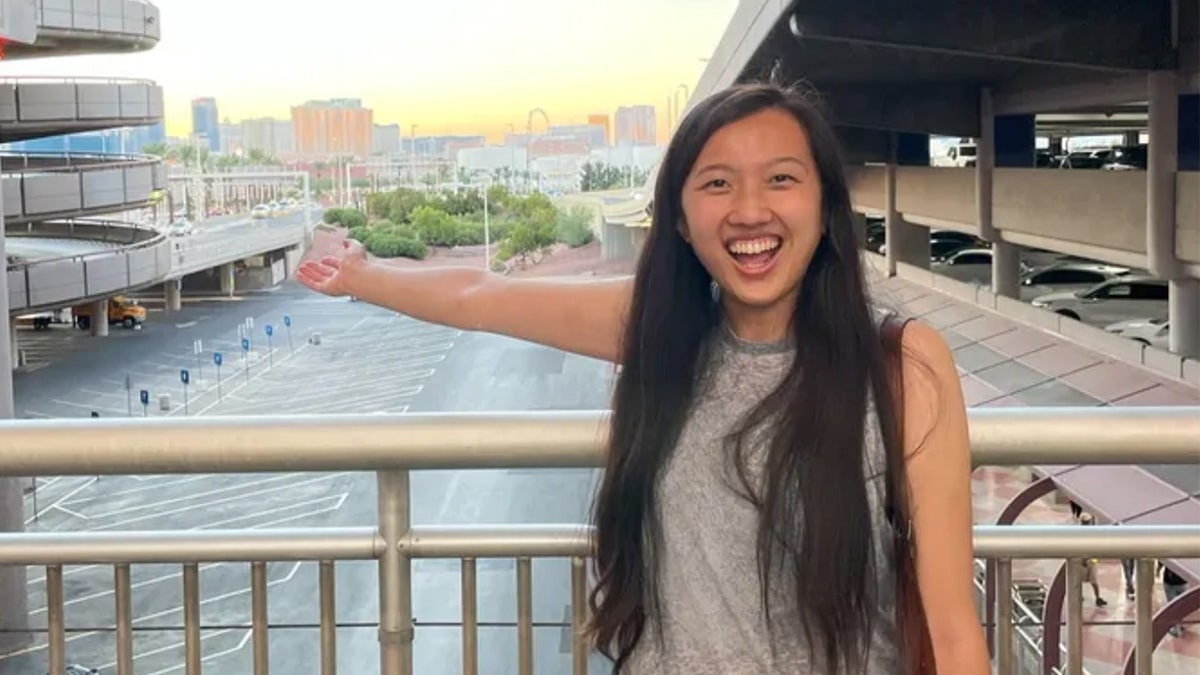 Sharpe and his team were canvassing the entire lake and shoreline by land, water and air. But they couldn't zero in on a specific area without more information. 
They were wasting resources and unnecessarily putting crew members at risk in a region with treacherous terrain. 
The family emailed Blazek again. Still no answer.
"I've never had a witness to an accident not cooperate with the search efforts," Sharpe told Fox News Digital.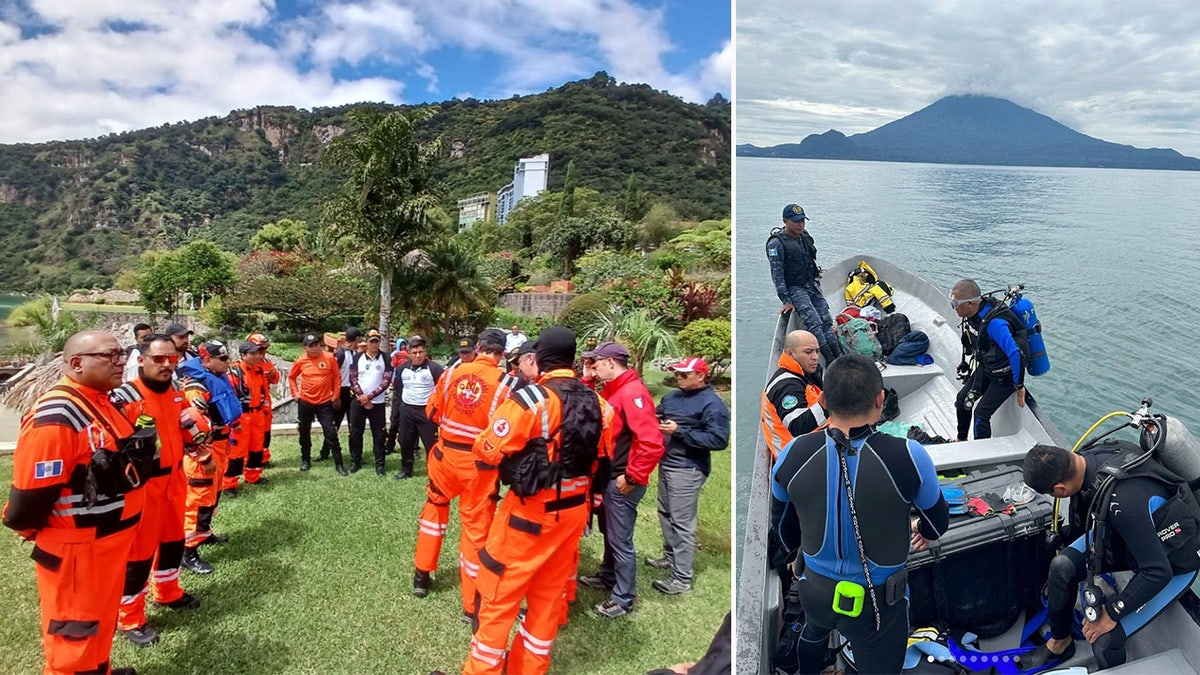 After searching 99% of the lake to a depth of 5 feet, the search team is bringing in a sonar expert to go deeper, Sharpe said.  
The family also hired a local attorney to obtain the prosecutor's entire case file, which totaled more than 130 pages, but there wasn't a record of a single interview with Blazek, Nicky said.
Blazek's lawyer says she's a victim
After Nancy's family released information to reporters about the witness leaving the retreat early before police could interview her, Blazek was inundated with death threats and bullied online.
"The family got a hold of misinformation and put it out there," Gardner said. "My client has now become a 100% absolute victim."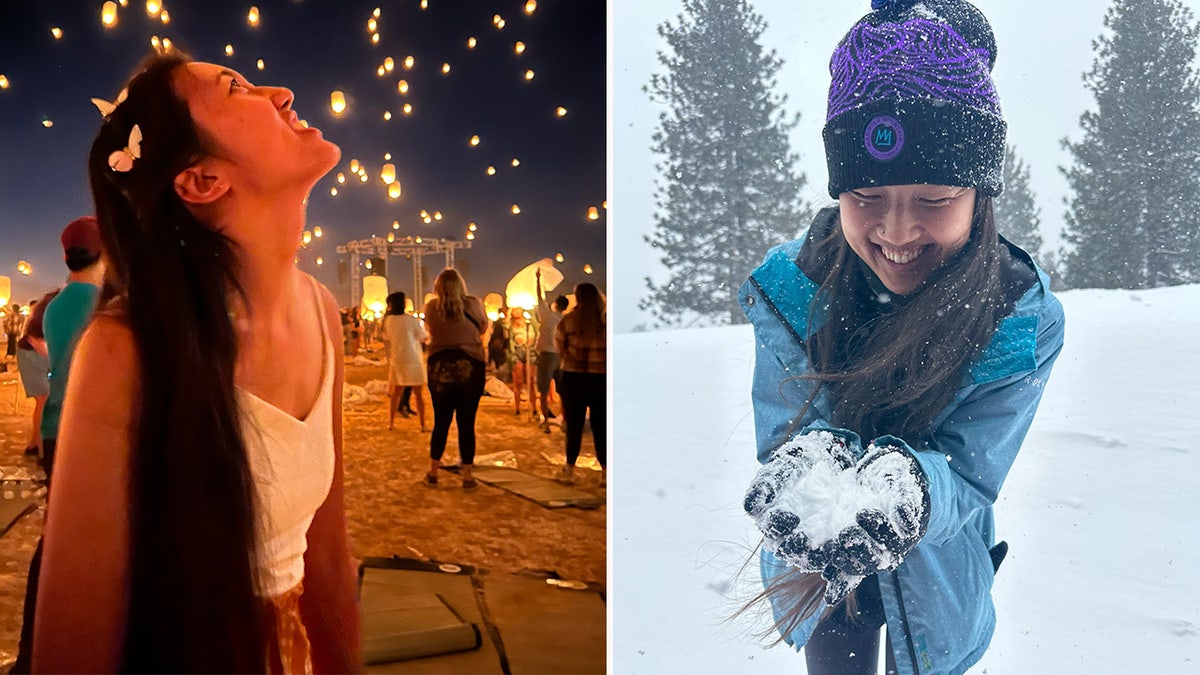 She was interviewed by the Guatemalan police and the FBI, which is assisting local authorities with resources.
"She doesn't have to talk to [the family]," the lawyer added.
Finally, Gardner released Blazek's account of what happened for the first time this week to the media.
"My client tried to save her sister. She's not missing, she drowned," Gardner said. 
The account 
The group of 10 retreat participants received no safety training and didn't have life jackets. They dispersed in different directions once on the water. 
Blazek went out to the middle of the lake to see where it changes color due to the depth, Gardner said.
The water was becoming rough, and she was heading back to shore when she spotted Nancy. The pair, who met for the first time on the retreat, chatted a moment, then Nancy told her she was going for a swim and hopped out of her kayak.
COAST GUARD RESCUES MAN STRANDED ON BAHAMAS ISLAND FOR 3 DAYS AFTER SAILBOAT BREAKS DOWN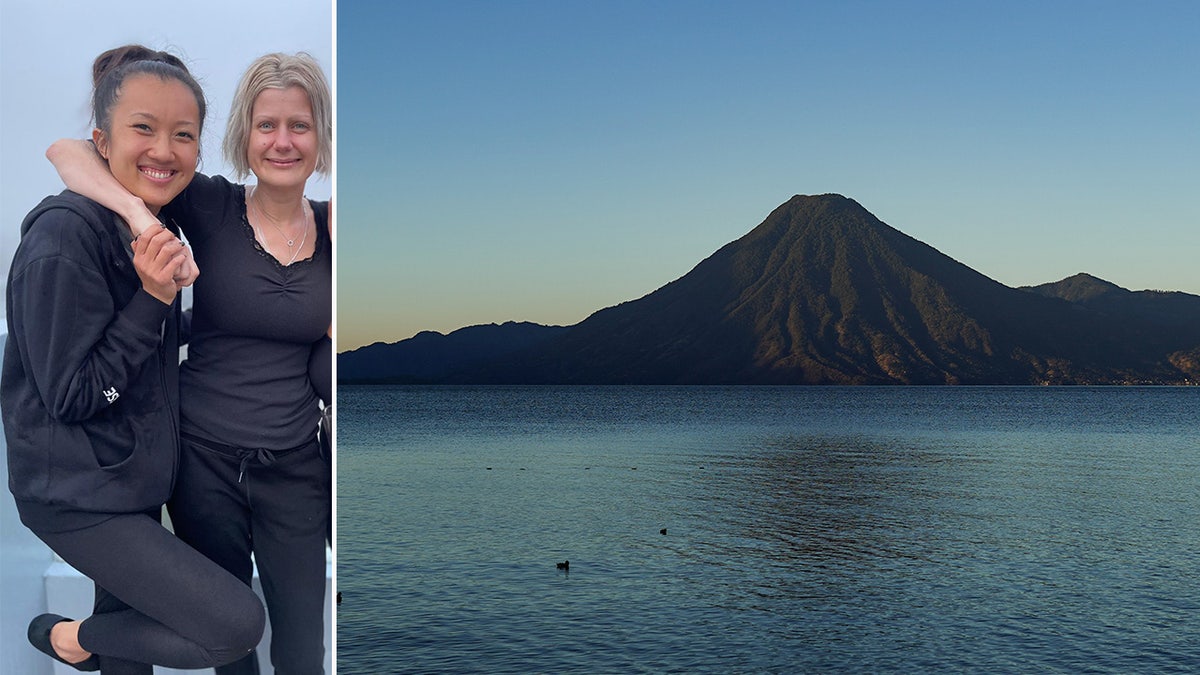 The kayak drifted away. Blazek allegedly retrieved it for her but lost her grip, and had to wrangle it a second time.
"When she turned back to where Ms. Ng was, Ms. Ng was not there," Gardner said. "She immediately released Ms. Ng's kayak and started screaming her name. She screamed as much as she could."
The water was pitch black, and Blazek couldn't see anything. She realized she had to return to shore for help.
Sharpe said the information the lawyer released this week was extremely valuable.
They could have focused their initial search on the deepest part of the lake where the water is opaque, based on the description of the color change.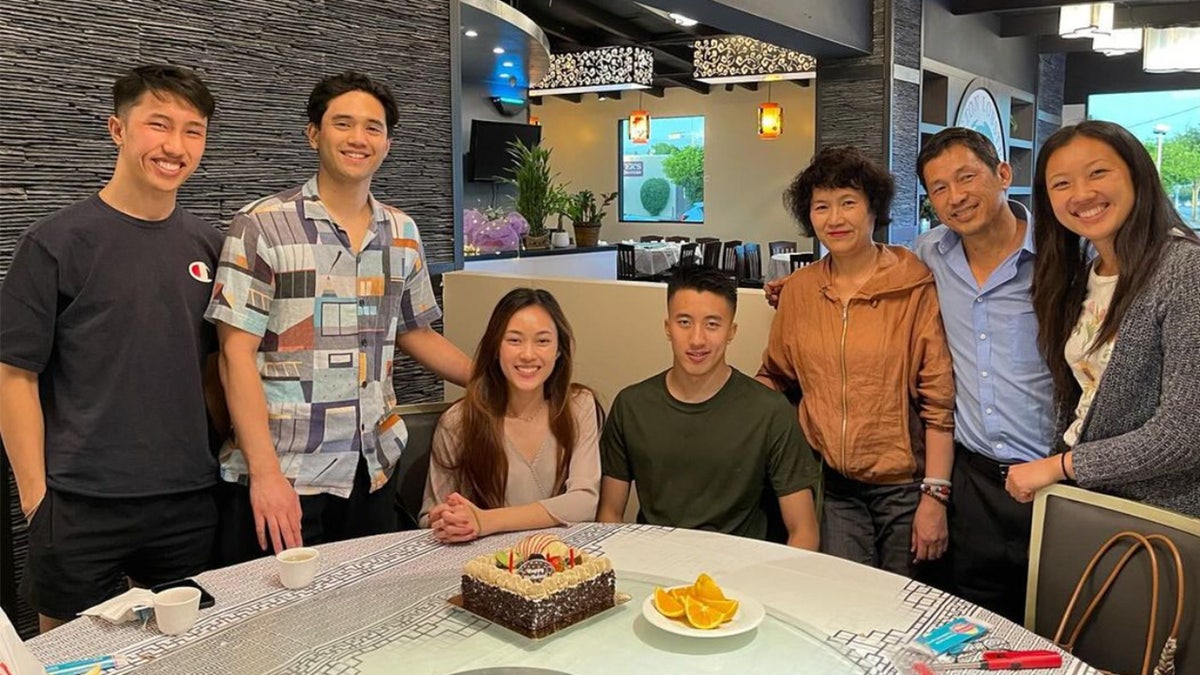 Nicky said the family is dumbfounded by the latest development. 
"We're incredibly baffled that four weeks later she's speaking out but through an attorney," she said. "If Nancy really drowned and is in the water, time is of the essence."
CLICK HERE TO GET THE FOX NEWS APP
She added that the family still has many questions about the circumstances of Nancy's supposed drowning. 
"How did she disappear so suddenly? Did she struggle? Did she scream?" asked Nancy. 
Emmett Jones contributed to this report.