An elderly Philadelphia man turned the tables on a pair of armed men who allegedly tried to rob him, pulling out his own gun and exchanging fire with the suspects. 
"At night, I would keep my hand on my pistol in my pocket in case I have to pull it out," 71-year-old Henry Joel told ABC 6 after defending himself from the alleged robbers last week. "It finally came to reality that I had to use it."
Joel ran out to pick up an order of Chinese food in North Philadelphia Thursday and was confronted by the suspects at about 11:15 p.m., ABC 6 reported. 
Police say Joel was walking in the 2400 block of North 10th Street when two men came out of a breezeway. 
CONCEALED CARRY APPLICATIONS SPIKE 600% IN PHILADELPHIA AMID CRIME SURGE: 'PEOPLE ARE SCARED'
The victim immediately pulled out his revolver and exchanged gunfire. He emptied his firearm during the incident, according to police. 
"They raised a gun to begin shooting. I raised mine, and we just started shooting," Joel told ABC 6 from his hospital room. "I don't know if I hit one of them, but I'm pretty sure I hurt them because they were in the area I was at, basically, and I got shot in the bottom part of the leg, which broke my bone."
Joel was shot in the ankle and taken to Temple University Hospital in stable condition. He told ABC 6 he is licensed to carry from his work in security. 
FORMER PHILADELPHIA OFFICER BLAMES 'RADICAL' DA KRASNER FOR CRIME SURGE: 'IT'S LIKE WALKING THROUGH BAGHDAD'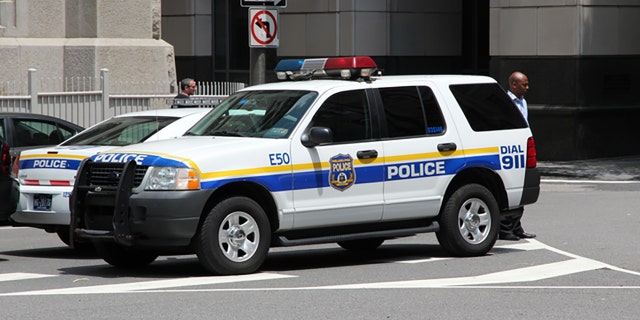 "We do know that the 71-year-old victim fired multiple shots," said Philadelphia's Chief Inspector Scott Small. "Unknown at this time if he struck any of these two perpetrators, but we're checking area hospitals at this time."
Police said the suspects took off on foot, and they are still looking for them. 
PHILADELPHIA DEPLOYING MORE OFFICERS TO VIOLENT AREAS: 'WE NEED MORE COPS,' RESIDENT SAYS
A neighbor in the area, Renee Dixon, said she was shot in the same neighborhood in 2013 when she was pregnant and lamented that Joel didn't deserve such violence.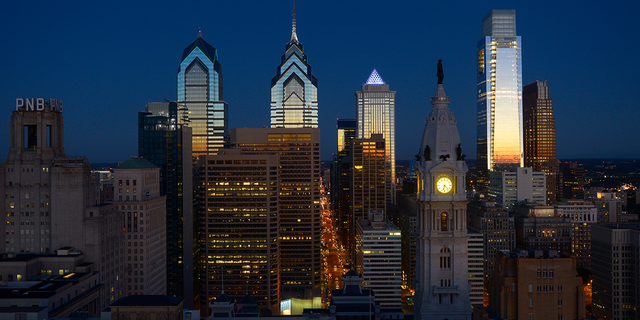 "I got shot in 2013, right at the corner. This is the age we're living in," she said.
CLICK HERE TO GET THE FOX NEWS APP
"I'm upset about it. He's a good guy. He didn't deserve it."