Detroit neurosurgeon Dr. Devon Hoover was shot twice before his killer dragged him into the crawlspace of his mansion in the Boston-Edison Historic District, according to an autopsy obtained by local news.
Hoover, 53, had been shot once behind his right ear and once in the back of the head before his body was apparently hidden from plain sight, the Detroit Free Press reported, citing the autopsy.
Detroit police responded to Hoover's home on S. Boston Blvd. on April 23 after his family asked authorities to perform a welfare check at Hoover's home because the doctor failed to appear at a family event.
Authorities located Hoover in the crawlspace, wearing just one blue sock, according to the Free Press.
DETROIT POLICE INVESTIGATE BREAK-IN AT SLAIN DOCTOR'S MANSION
Detroit police on April 28 announced an unnamed person of interest in the case, whom they detained on an unrelated charge, but that person has since been released, and police have yet to name any suspects.
DETROIT POLICE HAVE PERSON OF INTEREST IN DOCTOR'S DEATH
"Preliminarily, our investigation reveals that this is an incident where the two parties knew each other. We have no reason to believe the community is … at any risk. This was not a random act," Detroit Police Chief James White said during a press conference last month.
White said at the time he was "confident" the person of interest would share information regarding Hoover's death, but authorities have yet to make any further announcements in their investigation.
DETROIT NUREOSURGEON FOUND DEAD INSIDE HOME WAS AN 'AMAZING DOCTOR,' FORMER PATIENT SAYS
The police chief added that the shooting does not appear to be a "random" break-in case, though a week after Hoover's death, someone allegedly did break into Hoover's mansion. Authorities are investigating the incident.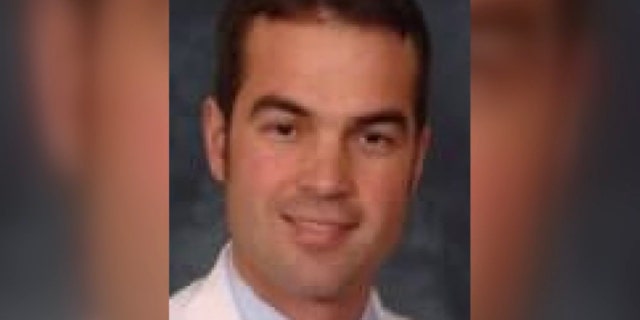 According to his obituary, Hoover purchased the mansion where he was found dead in 2008 and had been "steadily transforming it room by room with period décor and carefully selected antiques."
DETROIT NEUROSURGEON FOUND SHOT DEAD INSIDE HOME: REPORT
"He was essentially the curator of his own museum, which he loved sharing with friends, family, and visitors," the obituary states. "Devon had an eye for excellence across many areas of life, including his yard and hedges. He hired a landscape service for some of the outside maintenance, but the hedges were his specialty, and only he could meet his own standards."
Hoover grew up working on his family's dairy farm, "milking the cows, planting and harvesting crops, and doing many other chores alongside the rest of the family" until he decided "early in life" to become a doctor, according to his obituary. 
"At the time of his death, he had been practicing for 27 years as a board-certified neurosurgeon specializing in the treatment of neck and back disorders," the obituary states.
Hoover's death has rocked the Detroit medical community and mystified locals.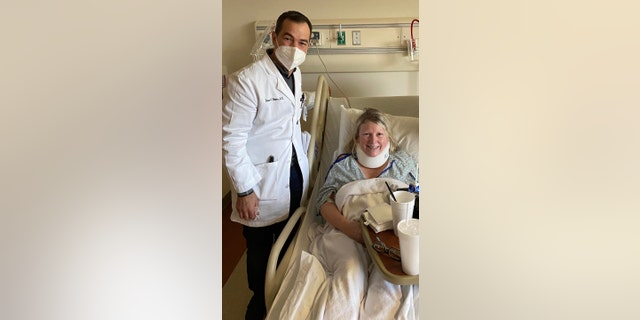 "Dr. Hoover was an amazing neurosurgeon who literally made me whole again," a former patient, Sheryl Gibbs Leaver, previously told Fox News Digital. "He got me in right away because he saw how bad I was from my MRI. He took so much time explaining the surgery option and showing me how bad my spine was."
CLICK HERE TO GET THE FOX NEWS APP 
She continued: "He literally helped me to be able to walk again. So many people are writing testimonials about him being a caring and amazing doctor, and all of it is so true. I am heartbroken by all of this and hope his killer is caught and brought to justice."