David Crosby, a founding member of The Byrds and Crosby, Stills & Nash, has died. The singer/songwriter and guitarist was 81.
Melissa Etheridge, who had a baby with Crosby via sperm donation, took to social media on Thursday to honor the late fellow musician. 
"I am grieving the loss of my friend and Bailey's biological father, David. He gave me the gift of family. I will forever be grateful to him, Django, and Jan. His music and legacy will inspire many generations to come. A true treasure," Etheridge wrote on Instagram, alongside an image of the pair.
Crosby's wife, Jan Dance, shared a statement with Variety on Thursday, confirming his death: "It is with great sadness after a long illness, that our beloved David (Croz) Crosby has passed away. He was lovingly surrounded by his wife and soulmate Jan and son Django." 
MUSICIAN DAVID CROSBY SLAMS TESLA, CLAIMS HE HASN'T RECEIVED HIS CAR AFTER 7 MONTHS: 'LOOKING AT A PORSCHE'
The statement continued: "Although he is no longer here with us, his humanity and kind soul will continue to guide and inspire us. His legacy will continue to live on through his legendary music. Peace, love, and harmony to all who knew David and those he touched. We will miss him dearly. At this time, we respectfully and kindly ask for privacy as we grieve and try to deal with our profound loss. Thank you for the love and prayers."
Crosby's band mate, Graham Nash, shared a statement with Fox News Digital following his death. "It is with profound sadness that I learned that my friend David Crosby has passed. I know people tend to focus on how volatile our relationship has been at times, but what has always mattered to David and me more than anything was the pure joy of the music we created together, the sound we discovered with one another, and the deep friendship we shared over all these many long years." 
Nash's statement continued: "David was fearless in life and in music. He leaves behind a tremendous void as far as sheer personality and talent in this world. He spoke his mind, his heart, and his passion through his beautiful music and leaves an incredible legacy. These are the things that matter most. My heart is truly with his wife, Jan, his son, Django, and all of the people he has touched in this world."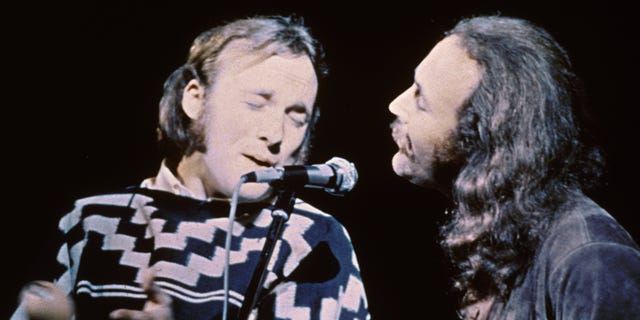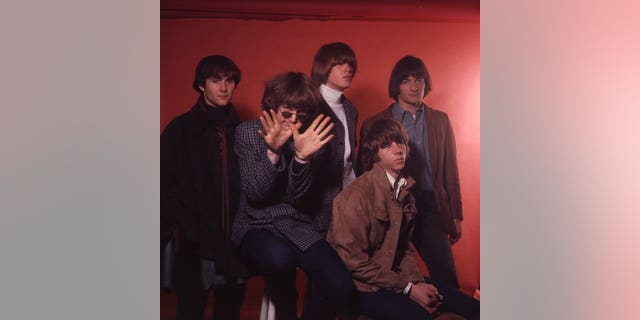 Crosby was first inducted to the Rock and Roll Hall of Fame in 1991 as a member of The Byrds. He was inducted a second time in 1997 as a member of Crosby, Stills & Nash.
In the late '60s, Crosby co-founded the rock super group Crosby, Stills & Nash. The group initially consisted of Crosby, Stephen Stills and Graham Nash.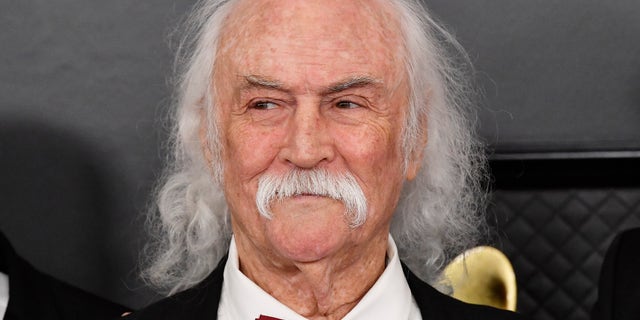 The band later added member Neil Young, which led the group to change their name to Crosby, Stills, Nash & Young.
CLICK HERE TO SIGN UP FOR THE ENTERTAINMENT NEWSLETTER
Crosby wed Dance in 1987.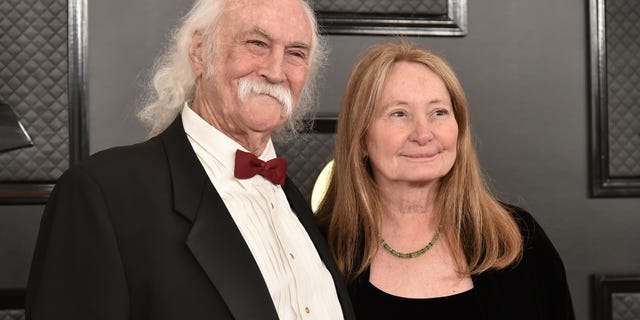 CLICK HERE TO GET THE FOX NEWS APP
He is survived by his five children. A son, whom he shared via sperm donation with Etheridge, Beckett Cypher, died after an opioid addiction in 2020 at the age of 21.