A California man is accused of murdering a plumber and dumping his body in the Santa Monica Mountains near Mulholland Highway, according to authorities.
Ventura County District Attorney Erik Nasarenko on Thursday announced multiple charges against Rotherie Durell Foster, 37, for allegedly murdering his "work acquaintance," 35-year-old Jose Velasquez.
"Jose was an incredibly hard worker who was starting his own plumbing business when his life was viciously and cruelly cut short," Ventura County District Attorney Erik Nasarenko said in a Thursday statement. "The charges filed today are among the most violent and serious we see in the courthouse, and are a result of the strong teamwork between the Ventura County Sheriff's Office and our prosecutors."
The victim had a "promising and bright future" who was "embarking on a prominent career in general contracting," specializing in remodeling, painting, electrical and plumbing work. Foster was also in the plumbing business, the district attorney said during a Thursday press conference. 
IDAHO MURDERS: BRYAN KOHBERGER SEARCH WARRANT UNSEALED
Nasarenko described the crime as a "murder for money," meaning the "murder was carried out for financial gain."
BRIAN WALSHE'S ATTORNEY BREAKS SILENCE ON ANA WALSHE MURDER CHARGE, SAYS 'I INTEND TO WIN THIS CASE IN COURT
Foster faces charges of first-degree murder; felony possession of a firearm; eight counts of identity theft; two counts of forgery; and several prior strike charges, according to the district attorney's office.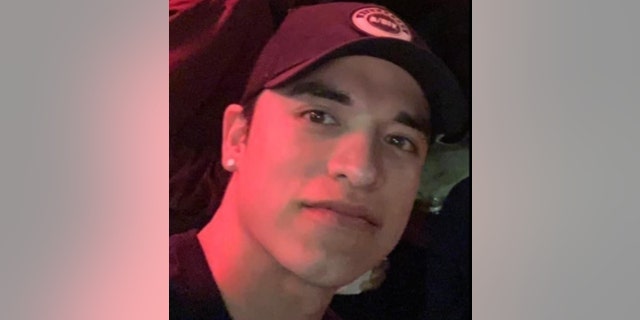 After allegedly killing Velasquez, Foster used the victim's personal identification cards and credit cards at a number of different retail and restaurant locations across the Los Angeles and Ventura Counties, Nasarenko explained.
ARIZONA MAN CAUGHT ON CAMERA PUNCHING, STABBING MIAMI GAS STATION CLERK AFTER STEALING BEER: POLICE
Velasquez was reported missing in late July. Hikers eventually noticed a strange odor in the Santa Monica Mountains of Mulholland Highway on Oct. 3. and alerted authorities, who discovered Velasquez's remains. 
The Los Anegeles County Coroner determined that he died of multiple gunshot wounds.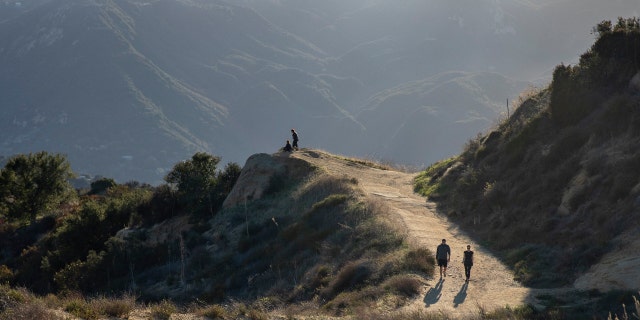 CLICK HERE TO GET THE FOX NEWS APP
The suspect had previously been committed to the California Department of Corrections for two felony strike offenses, including voluntary manslaughter in 2000 and assault with the infliction of great bodily injury in 2004 with a 21-year sentence, the district attorney said.
Foster is being held on $2 million bond and is scheduled to appear in court Wednesday for his arraignment.