The U.S. Marshal Service is now involved in the search for Kevin Watson, former husband of missing Tennessee mom of three Britney Watson, who is believed dead.
The Haywood County Sheriff's Office announced 34-year-old Britney's disappearance on Sunday after she was last seen on Jan. 7 at a motel on Interstate 40 in Jackson, Tennessee.
"The USMS is offering a $5,000 reward for the arrest of Kevin Watson," USMS Memphis said in a Thursday tweet. "He is wanted for First Degree Murder. The victim, Britney Watson, went missing on 1/07/23. Kevin Watson is possibly on foot in the rural area of Haywood County. He should be considered armed and dangerous."
The Haywood County Sheriff's Department continued their search for Britney and Kevin on Thursday morning on foot and ATV vehicles with assistance from cadaver dogs, Sheriff Billy Garrett Jr. said in an update posted to Facebook.
MISSING BRITTANY WATSON: TENNESSEE MANHUNT UNDERWAY FOR MOM OF 3 AND FORMER HUSBAND
On Friday, authorities plan "to organize a volunteer search group … for community volunteers and other volunteer search groups to come and re-check the area," Garrett added.
MISSING MASSACHUSETTS WOMAN BRITNEY TEE LAST SEEN A WEEK AGO: POLICE
Garrett previously told Fox News Digital that authorities "have evidence that indicates" Kevin, who is considered a person of interest in his former wife's disappearance and now murder, may be armed and possibly suicidal. 
The couple divorced about four years ago and were trying to get back together but were experiencing some "domestic issues," the sheriff said.
BODY OF MISSING PENNSYLVANIA MOTHER FOUND PARTIALLY BURIED WEEKS AFTER VANISHING
Garrett thanked the Haywood community for their "support, calls, concerns and prayers."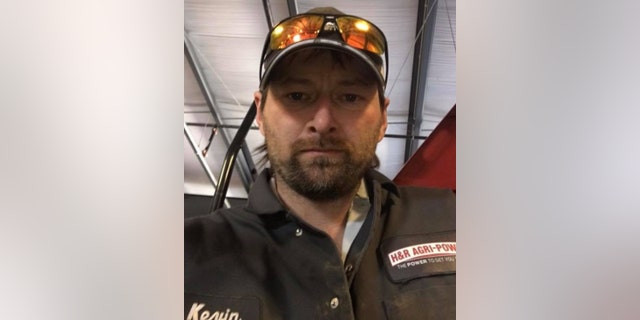 "Remember the three children and the extended family in your prayers," the sheriff said. "Respect their request for privacy and give encouraging words when needed, as they are hurting. This sort of thing could happen to most any family and we must and should have compassion for them. May God bless our community and our efforts to find this couple."