Bret Michaels celebrated his youngest daughter's high school graduation Friday, telling the 17-year-old to "rock on!!!"
"Jorja, I'm so proud of you on your graduation," the Poison frontman wrote on his Instagram along with a photo of Jorja in her cap and gown. "You rocked with an Unbroken loving spirit. I know you're excited for the next part of this incredible journey. Rock on!!!"
Michaels signed the note "Love Mom, Raine, and Dad & dogs!"
The rocker shares Jorja and 22-year-old Raine with girlfriend Kristi Gibson. 
BRET MICHAELS PERFORMS AFTER HOSPITALIZATION: FLORIDA FANS IN THE POURING RAIN ROCKED MY WORLD'
On Thursday, the 59-year-old shared a throwback photo and a current one of Gibson and his daughters for International Women's Day. 
"As the parents of two incredible daughters, Kristi & I cannot be more grateful for all of the strong, brave, resilient & incredible #women that have helped shape not just our past, but our present & our future and opened up such incredible opportunities for them, giving them such courage & strength to rock on," he captioned the post.
The older photo showed the family of four gathered around a billiard table with a preteen Jorja beaming a big smile at the camera. In the second photo, the three more grown-up women looked glammed for a photo shoot in black tops and jeans. 
The rocker gave another shoutout to his daughter Tuesday, writing, "A big congratulations to my youngest daughter @jorjamichaels on it being her last day of school."
CLICK HERE TO SIGN UP FOR THE ENTERTAINMENT NEWSLETTER
Jorja poked fun at her graduation, writing on her social media, "released from my 4 year sentence today" alongside her cap and gown photo.
Four years ago, Michaels gushed over Raine to Fox News after she posed for the first time in the Sports Illustrated Swimsuit issue.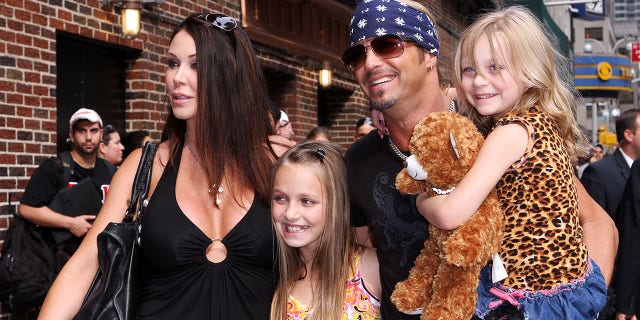 "As a father, I'm there from the cutting of the umbilical cord 'til right now, and I mean her mom too. I'm saying this, both of us, as parents, really, really proud of Raine," Michaels said. "She's done a great job. She is going to school at a really good university for broadcast journalism. She loves it. She's in Tennessee doing that.
"She's one of those people who's a kind soul. She's humble. At the same time, she's a fighter. I'm really proud of her. I'm thankful for the views and the votes. Sports Illustrated, because I'm a sports fanatic, I'm so proud of her because it's also a great magazine for them to get recognized. All of the girls that entered, I give credit to, and the six finalists, it's amazing."
Last summer, Michaels, who celebrates his 60th birthday Wednesday, had to cancel a concert after a bad reaction to medication but was back performing within days.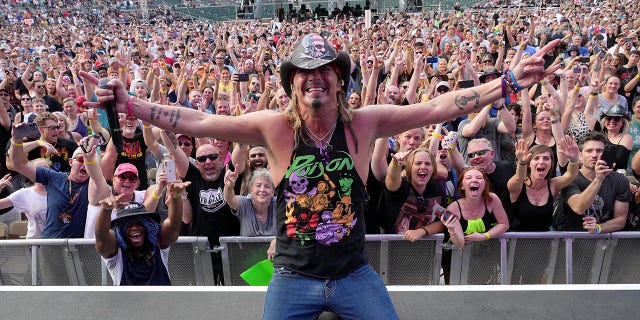 At the July concert, he said he was "ready to rock. I'm going to give you 1,000% of everything I've got in the tank right now. I'm not feeling my Sunday best, but I'm going to keep rocking and bring it. And I cannot be more grateful for such awesome, incredible family, friends and fans. Thank you." 
CLICK HERE TO GET THE FOX NEWS APP
The rocker told Fox New last month before the Super Bowl, "I feel great." 
"I said grace of God, great medical attention and family and friends and amazing fans," said Michaels who has suffered from Type 1 diabetes since his childhood and had an aneurysm in 2010.
"It got me here. I feel great. I just finished up the stadium tour. Like I said, we were just here at [Glendale's State Farm Stadium]. It was incredible and then back out of the road with the Parti-Gras tour going solo this summer to all the amphitheaters and arenas."