Alec Baldwin was seen for the first time since being charged in the death of cinematographer Halyna Hutchins. He was spotted Friday morning, hiding his face as he headed into a midtown Manhattan office building.
The 64-year-old actor was charged Thursday with two counts of involuntary manslaughter for Hutchins' death on the set of his film "Rust."
Baldwin was spotted wearing a black jacket and black pants, while he covered his face with envelopes. 
ALEC BALDWIN HIT WITH INVOLUNTARY MANSLAUGHTER IN DEATH OF HALYNA HUTCHINS, FACING UP TO 18 MONTHS IN PRISON
Baldwin made a quick escape as his wife Hilaria spoke to the crowd of reporters that swarmed their home. She was seen wearing a green sweatshirt, with the word "Empathy" on it.
Alec and Hilaria share seven children, including a baby girl who was born in September.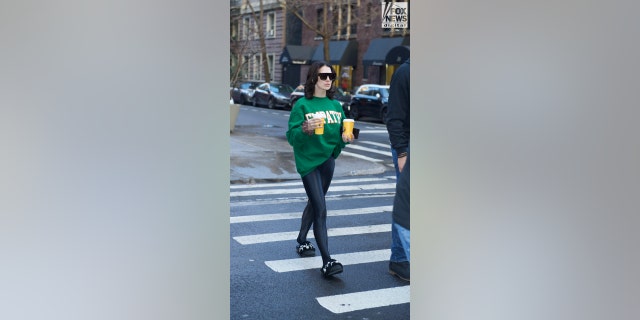 Alec is also the father to 26-year-old daughter Ireland, who he shares with his ex-wife, Kim Basinger.
On Thursday, the New Mexico First Judicial District Attorney announced the charges against Baldwin and another crew member, more than a year after Hutchins' tragic death.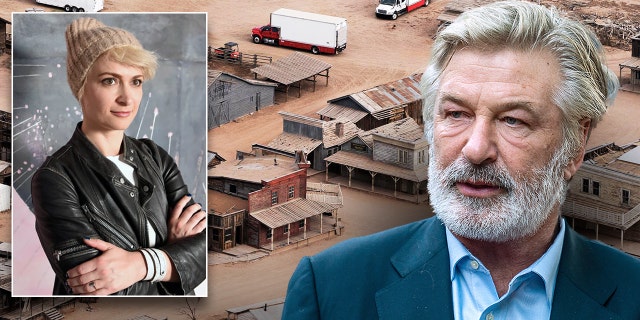 On Oct. 21, 2021, Baldwin was rehearsing a scene on the New Mexico set of "Rust" when the gun he was holding fired, killing the cinematographer and injuring director Joel Souza.
His attorney called the charges a "terrible miscarriage of justice," in a statement to Fox News Digital.
ALEC BALDWIN 'RUST' SHOOTING INVOLUNTARY MANSLAUGHTER CHARGES: HIS 4 BIGGEST MISSTEPS
"This decision distorts Halyna Hutchins' tragic death and represents a terrible miscarriage of justice," Luke Nikas of Quinn Emanuel said. "Mr. Baldwin had no reason to believe there was a live bullet in the gun — or anywhere on the movie set. He relied on the professionals with whom he worked, who assured him the gun did not have live rounds. We will fight these charges, and we will win."
If Baldwin is convicted, he could be facing time in prison.
CLICK HERE TO GET THE FOX NEWS APP
A wrongful death lawsuit was filed against Baldwin and other key members of the production on Feb. 15, 2022. The cinematographer's family sued for punitive damages and funeral and burial expenses, among other things originally to be determined at trial. However, on Oct. 5, Hutchins' husband announced the civil lawsuit had been settled pending court approval.
Following the conclusion of the civil lawsuit, Matthew revealed that filming of "Rust" would continue in January 2023, but it would not return to New Mexico, where Hutchins' death occurred.
"The production of 'Rust' will not return to New Mexico," Melina Spadone, attorney for Rust Movie Productions LLC, told Fox News Digital. "The production is considering other locations, including in California, but no decisions have been made."
It has not been confirmed whether Baldwin will rejoin production.
Fox News Digital's Lauryn Overhultz contributed to this report.