More than 170 faith leaders in Alabama signed a letter urging Gov. Kay Ivey to authorize an independent review of the state's execution procedures after three botched lethal injections since July 2022, according to the document delivered to her Montgomery office Tuesday.
Though Gov. Ivey ordered executions in the state be put on hold in November until a review was completed by the Alabama Department of Corrections, the letter requested that she appoint a group outside the state's prison system to undertake the review. ADOC is the same agency that carries out the executions.
"The fact of the matter is that an agency that has failed repeatedly to get its own house in order cannot be trusted to privately conduct an investigation into problems it is causing," they wrote, adding that the review should be open and not "shrouded in secrecy."
Referencing recent reviews in Oklahoma and Tennessee under similar circumstances, the group recommended Alabama follow their work as it was a "model for independent review."
'BOTCHED' EXECUTION OF ALABAMA INMATE WAS SO 'EXCRUCIATING' HE WANTED TO DIE, LAWYER SAYS
The leaders also responded to a statement by ADOC Commissioner John Hamm, who allegedly said the state's procedure review will be completed within the next month or two.
"For now, we are asking for transparency, accountability, and humility in how the State of Alabama undertakes responsibilities that implicate every resident of this state, indeed each citizen who lives under this government," they wrote.
The letter cited the May 2022 example in Tennessee where Gov. Bill Lee authorized a third-party review of its procedures after acknowledging the state failed to ensure its lethal injection drugs were properly tested. A former U.S. attorney took over the review and found the state had not complied with its own lethal injection procedure ever since its revision in 2018, resulting in seven executions from 2018 to 2022 that did not follow the state's protocols.
Those findings were released to the public in December and now a review is underway, so changes can be implemented.
A similar review was conducted in Oklahoma after a botched execution in 2014 and again in 2015 revealed the state used an unauthorized drug. An independent, bipartisan commission completed a "top to bottom" review of the death penalty process in 2016 and identified 46 issues that needed to be addressed. The results were released in 2017.
ALABAMA ATTORNEY GENERAL ARGUES INMATE DIDN'T SUFFER IN ABORTED LETHAL INJECTION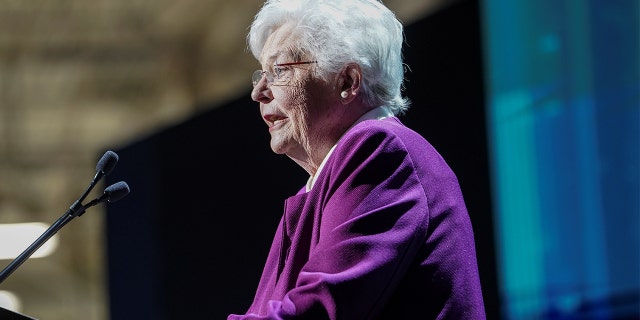 In November when ordering the execution halt and review, Ivey said, "for the sake of the victims and their families, we've got to get this right."
In a statement to the Associated Press, Ivey's spokesperson Gina Maiola said it is the state's responsibility to uphold the law and ensure justice when carrying out an execution.
"This is a responsibility Governor Ivey takes very seriously, and as she has made very clear along the way, this review will remain transparent as is appropriate, while also protecting sensitive information," Maiola told AP.
Last month, the Alabama Supreme Court granted Ivey's request asking for a longer amount of time to carry out executions by ending the midnight deadline on death warrants.
ALABAMA SUPREME COURT OPENS WINDOW TO CARRY OUT DEATH SENTENCES AFTER STRING OF TROUBLED EXECUTIONS
Alabama's past two executions in November and September were called off because of struggles accessing veins, which eventually resulted in the death warrants expiring. The 2018 execution of Doyle Hamm was also called off for the same reason. Hamm's lawyer at the time said his client had damaged veins because of lymphoma, hepatitis and past drug use.
The state did complete an execution in July, but only after a three-hour delay caused by the same issues connecting intravenous lines.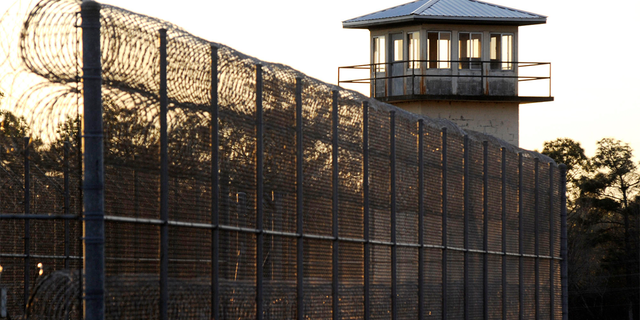 The large group of faith leaders ultimately "applauded" Ivey's decision to pause executions and order an investigation, but reiterated their request for a "comprehensive, independent and external review" of the state's death penalty procedures.
CLICK HERE TO GET THE FOX NEWS APP
"Now is the time to ensure that the values we share are not cast aside and that ethical treatment of 'the least of these' includes all of human creation, even the men and women on Alabama's Death Row," the letter concluded.
Fox News Digital has reached out to ADOC and to Governor Kay Ivey's Office for comment on the letter.
The Associated Press contributed to this report.